OH MAN! In just a couple days my friend
Theo
is
FINALLY
back to visit & he is doing a special reading of his new book
The Understanding Monster
!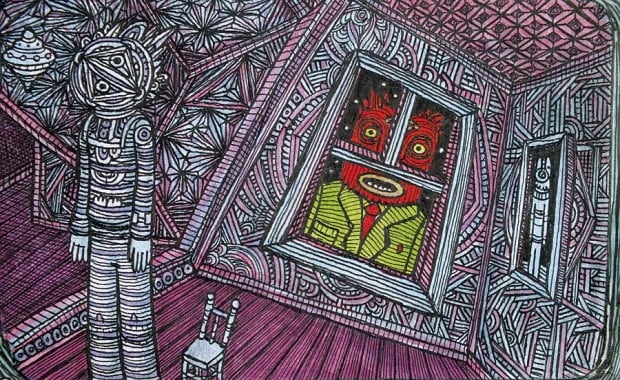 The next morning we board a bus together along with
Andrice Arp
,
Julia Gfrorer
,
Suzette Smith
to blast into Seattle for one of my favorite events only in its second year!
SHORT RUN SMALL PRESS FEST
!!! YES!!! I will be tabling there & have a brand new 66 page section of my comic "2005" printed fresh just in time for them. I may also be accompanying
Stefan Gruber
in his presentation of Both Worlds, His epic animated masterwork that I have had the priveledge of playing synthesizer to twice here in portland. I could also be doing a trance enducing performance reading with my band Magic Caves (Suzette Smith, Julia Gfrorer) of a selcetion of Church of awesome thought comics! Theo will be joining us up there to be some awesome characters as well! Its destined to be a rad weekend!!! If you are in seattle or you feel the itch to get rad come to Short Run this weekend I get nuts with us! I'm out of my mind! YES!!!